Electric Desk – Steelforce Pro 471 SLS
The Steelforce Pro 471 SLS is a height-adjustable corner electric desk, providing masses of workroom. It's a "two-step electric" desk, which means it has a bigger up/down range than a standard electric desk. Many electric desks are limited to 69cm at their lowest, which can often be too high for average-sized users, leaving you with a poor typing position. If you have family to think of, a standard desk can't be used for your kids. This goes as low as 61.5cm for smaller users. and as high as 127.5cm for taller users, so it's really versatile, just what we like.
You can choose to have the longer edge to you left or right, as you please.
We love the extra height for Zoom calls, as standing helps you look better and breathe more easily than being stuck in a chair.
This corner-desk frame comes in stylish silver. And you can choose from two different sizes of desktop, in beech or maple.
Delivery (UK mainland only) is easy, with assembly, installation and training included completely free of charge. You'll only sign off on delivery and your warranty once you are completely satisfied with your installation.
Investing in a desk really does mean investing in your health, so it makes sense to choose the right desk from the start. We're sure you'll be delighted with this desk and feel more comfortable, and in control of your working day.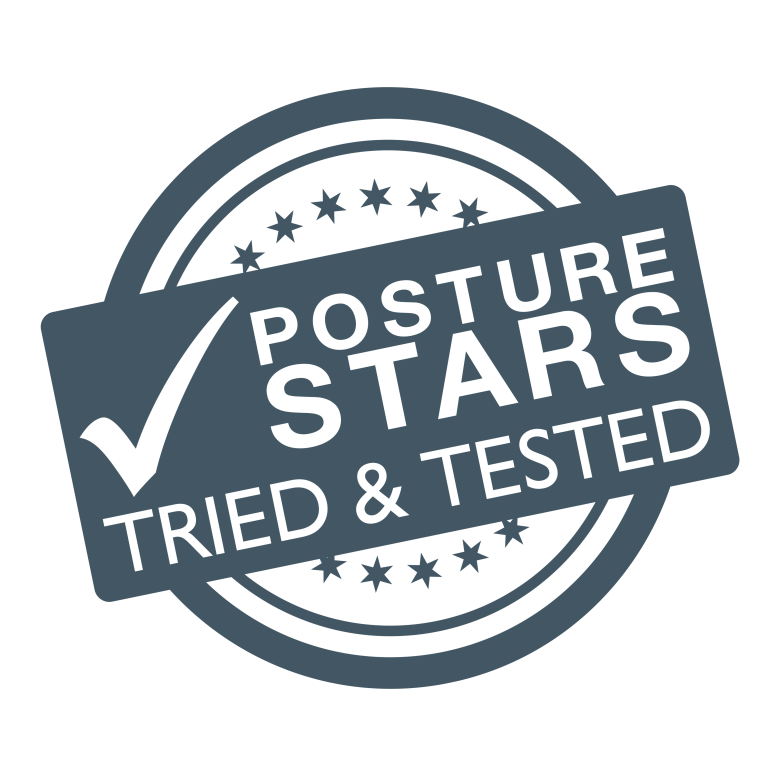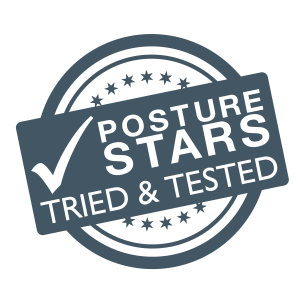 We put every Posture Stars Tried & Tested product through our rigorous testing process.
Then, and only then, do we award a rating and offer it for you to buy.
If we don't like a product or don't think it will help, we say so!
So you can be sure we only recommend the best posture products.