Train The Ergonomics Evaluator
This is an online training course to get you or your staff up-to-speed. Most importantly it trains you to provide accurate, effective ergonomic evaluations.
The course is self-paced. It's expected to take around eight weeks to complete. But because we sat down and studied hard, we completed it easily within a week. And that's an option for you.
The course is huuuuge! For instance, there's so much info and detail in there, it had us coming back again and again. It was really useful to refresh our memory and check on details.
It really is a super-handy resource.
What's more, it's perfect to train either yourself, or a member of your staff, to be a specialist in ergonomic evaluations. The course details Worksite International's 5 Step process for ergonomic evaluations. This means it takes all the guess-work out of ergonomic evaluations. So it provides a sound and rigorous framework for assessments. It's good to know your back is covered if you need it!
This ergonomics training course is led by Alison Heller-Ono. Alison has been a well-respected industry expert for decades. There's no denying she knows her ergonomics! We felt really welcome on the course, and the help and feedback provided by Alison were frankly second-to-none. We have another of Alison's courses, Work at Home Ergonomics Training, which is more suited to you if you just want some help for yourself and your won home-office.
In short, if you need to become an ergonomics expert, or need one on your staff, this course is perfect for you!
You can read our in-depth ergonomics training course review here.
Posture Stars' very own James has taken the course and he loved it, awarding a very satisfactory 90%
Train the Ergonomics Evaluator pricing varies according to the level of course you take.
The course includes:
Rigorous ergonomics training. In other words you learn a process that works time and time again.
Case studies and real-life examples. This means you get to see the process in action.
Assignments and activities. For example choosing the right products and writing reports.
Quizzes and learning checks. Because you'll want to check you're on track.
Live one-to-one coaching and support. Therefore you get real feedback from a seasoned professional.
You can choose to go the certificate route or to gain full certification – check out the different pricing options when you visit the course page.
And finally you'll get to complete and pass a final exam. In addition you'll receive your valuable certificate or full certification. Marvelous.
This means you're progressing through many different learning styles, making it easy to remember and apply. So you too can be an ergonomics expert!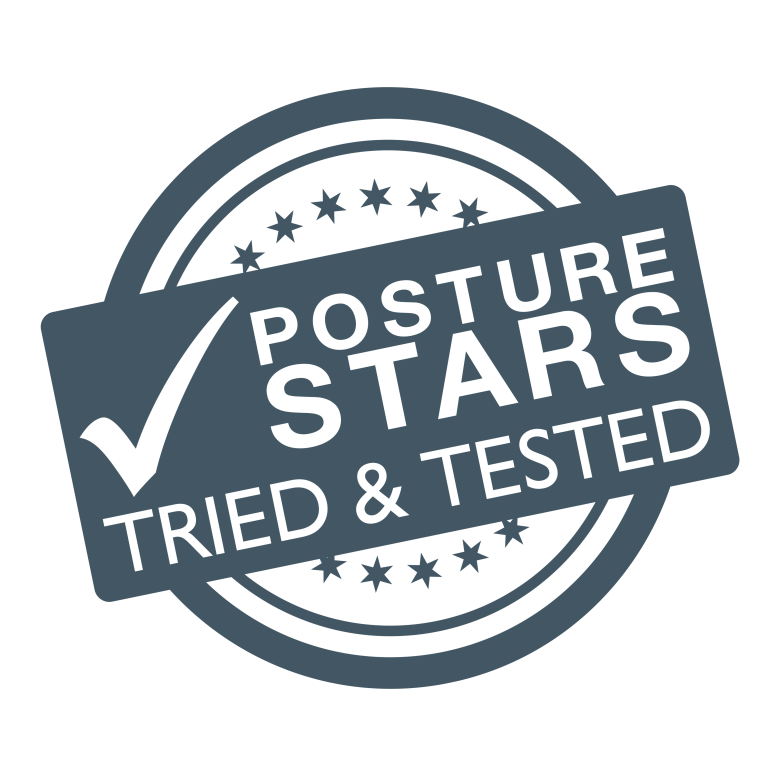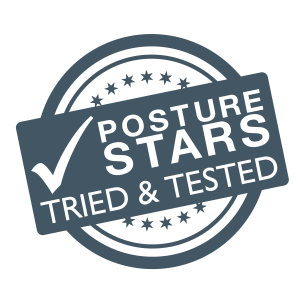 We put every Posture Stars Tried & Tested product through our rigorous testing process.
Then, and only then, do we award a rating and offer it for you to buy.
If we don't like a product or don't think it will help, we say so!
So you can be sure we only recommend the best posture products.
Train The Ergonomics Evaluator