Work at Home Ergonomics Training
THIS WORK AT HOME ERGONOMICS TRAINING COURSE INCLUDES:
40 minutes comprehensive video training: How to set up your home office with good ergonomic principles.
Quick fixes and hacks: No-cost or low-cost transformations for your home office
Bonus features: Home office survival pack and safe work practice kit
Get started straight away with instant course access, and your lifetime access means you can come back and refresh your memory whenever you like
The course runs smoothly on Mac, PC, tablet or mobile phone
We recommend this course as part of our best ways to fix posture working from home series.
Courses like this are a great way to make instant changes to support your posture.
You can get the advantage that easily comes from having everything set up right, which means you're automatically in a better posture for a good part of the day.
Having a better resting posture while you work means your body is configured better – more comfortable, more open, less compressed and less tense.
So it's a no-brainer if you're looking to improve your posture without putting in the effort that comes from exercising, stretching, seeing a specialist or trying to remember your posture throughout the day.
AWKWARD, SUSTAINED POSTURE?
Let's face it, when many of us start working at home, we just dump the laptop on a kitchen or dining room table and get down to work.
The danger to you is that this promotes awkward posture, leading to pain in the neck, shoulders and back.
And often we work even harder at home than at work, not leaving the computer because work colleagues aren't there to distract us. That means your awkward posture is now sustained awkward posture. Add that to your chair and table being at a poor height and it's a recipe for pain.
No no no, we say no to that! So work at home ergonomics are more important now than ever before.
Here's your chance to look after yourself by learning how to apply real-life at home ergonomic principles today.
Work at Home Ergonomics online course.
This work at home ergonomics training is a short course on how to get your home workplace set up well, and includes basic ergonomic principles. This means you get set up well and figure out what's causing you your discomfort. So no more aches and pains!
You'll identify the five basic steps to good workstation setup. Additionally you'll learn quick fixes and hacks without cost using everyday objects you'll have at home.
So your home office is set up well for comfort and productivity.
This is a Worksite International course, run by expert ergonomist Alison Heller-Ono. You can hear Alison that with us about the importance of a proper chair in our Posture Stars podcast.
We like this work at home ergonomics course because it's easy to watch, to the point, and gives a great overview of the ergonomic risk factors that can make all the difference to working in comfort – or not! it comes as a series of instructional ergonomics videos that you can follow along to and make changes while you watch. If that sounds daunting, it's really not, they are very simple and easy to achieve.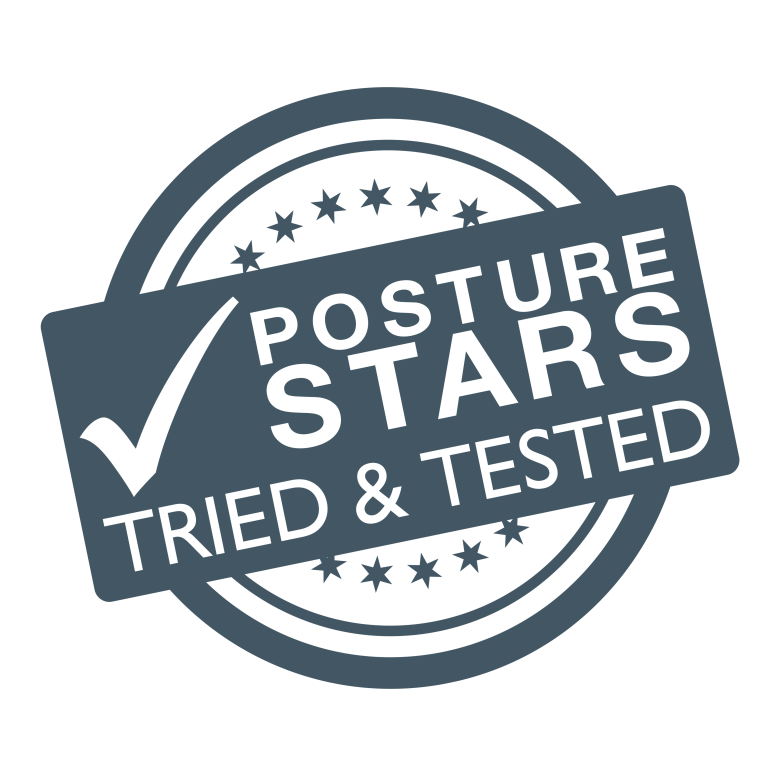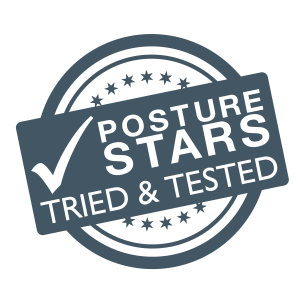 We put every Posture Stars Tried & Tested product through our rigorous testing process.
Then, and only then, do we award a rating and offer it for you to buy.
If we don't like a product or don't think it will help, we say so!
So you can be sure we only recommend the best posture products.
Work at Home Ergonomics Training