Filex Galaxy Review - Mega-Adjustable Dual Monitor Arm
This Filex Galaxy Review will take you through the features and help you understand if this premium monitor arm is a good fit for your needs.
The Filex Galaxy Dual Monitor Arm is a high-end premium monitor arm solution, suitable for task-intensive dual-screen operators who need full adjustability without any effort.
How adjustable is the Filex Galaxy Dual Monitor Arm?
Super-adjustable! You can get any configuration using the many different options, including gas-lift struts. So not only can you set your monitors up perfectly, but you can also move them without any effort, giving you an infinite variety of monitor positions. It's just so easy to get the right screen angles and heights.
When do you need a monitor arm?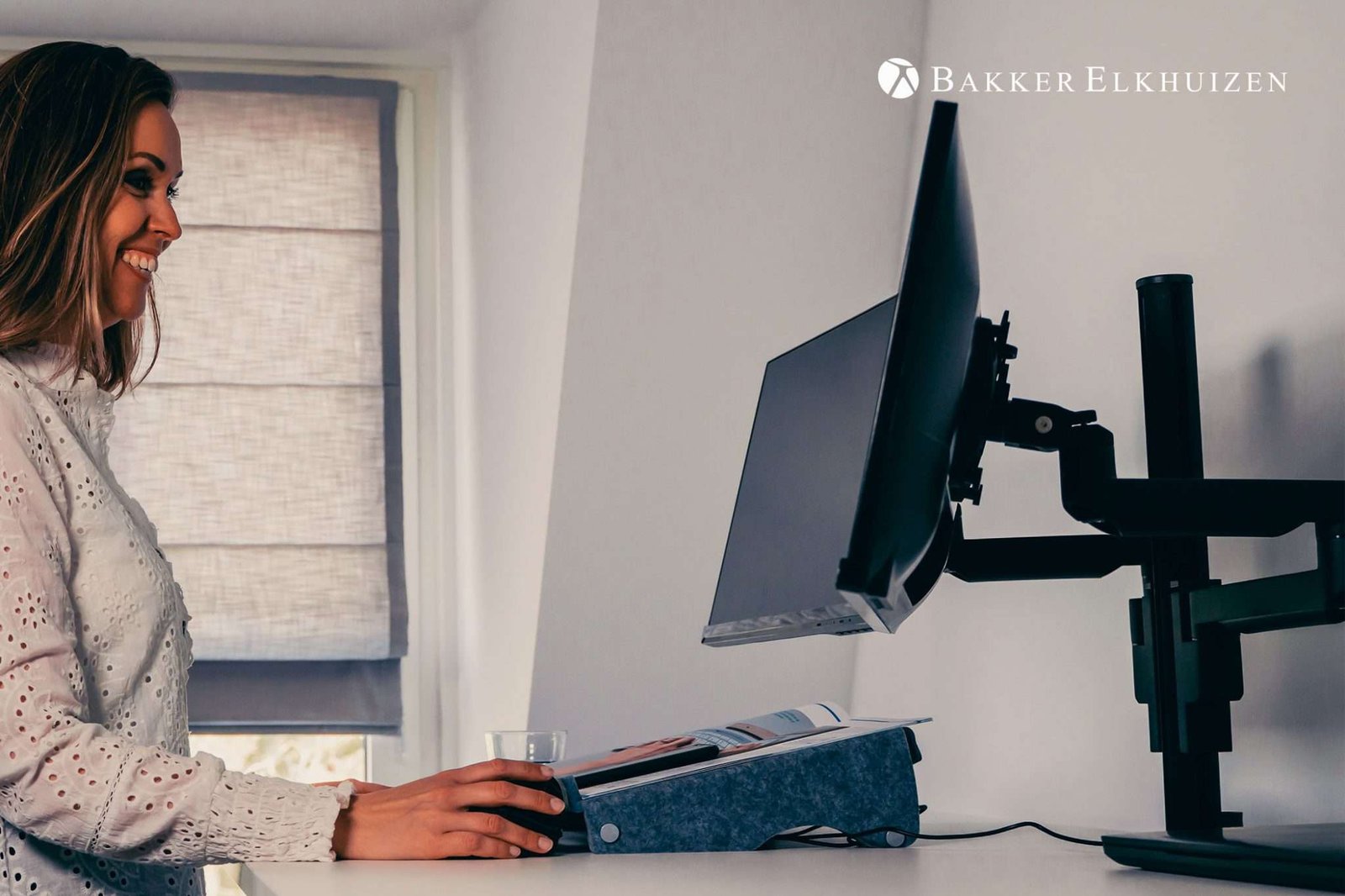 Monitor arms are useful if you have a desk and you need to reclaim some of the space on it, or if you need to tilt, angle or otherwise adjust your screens whilst you're working. At their most basic, that's about it.
But in this Filex Galaxy Dual Monitor Arm review I'll show you how this monitor arm is far from basic, far from it indeed.
In my local posture mindfulness and ergonomics sessions, many, if not most, of my clients have no great need for a monitor arm at all. It's just overkill for their needs. But some, a special few, have a great need indeed.
I'm talking about healthcare specialists, computer coders, medical communications specialists, and, erm, me. People who want and need more than one screen to be minutely or massively adjustable with ease. It's there to make their job easier.
Let's take a look why.
What type of user benefits from a monitor arm?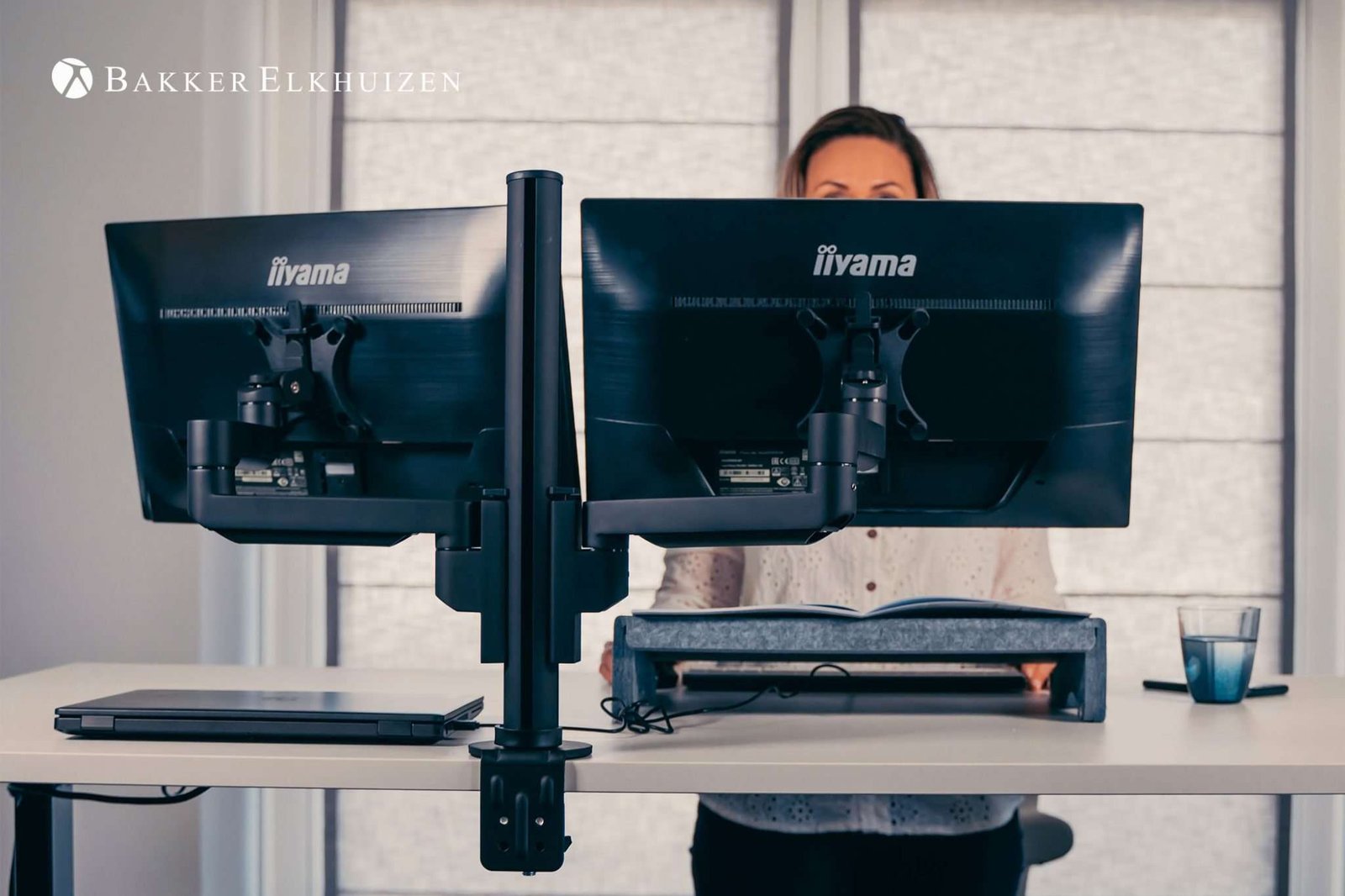 Some of my clients are medical specialists who work with microscopes and computer screens. Neither of these are ever in a perfect position for them, and desk space is at a premium. The ability of a monitor arm like the Filex Galaxy to make the monitors easily positioned, at different heights, distances and angles depending on the task happening at that time, is priceless. Instead of having to shift desks, or to peer forward at an awkward angle. This saves a lot of time and discomfort. Which means it saves a lot of money.
Computer coders, med-comms specialists and the like can easily move their screens to show their colleagues.
Then there are people who have different size monitors for different tasks. Many legacy computer programs still only run at poor resolutions or need a specific monitor. You'd be surprised! A monitor arm like the Filex Galaxy makes it easy to move and position these screens as the task changes.
Or you could just be like me, one big screen, one medium, and you're always needing to move them around to demonstrate to clients, either as a sales rep, or teaching online subjects. The adaptability of these monitor arms just makes life easy. And believe me, I like life easy!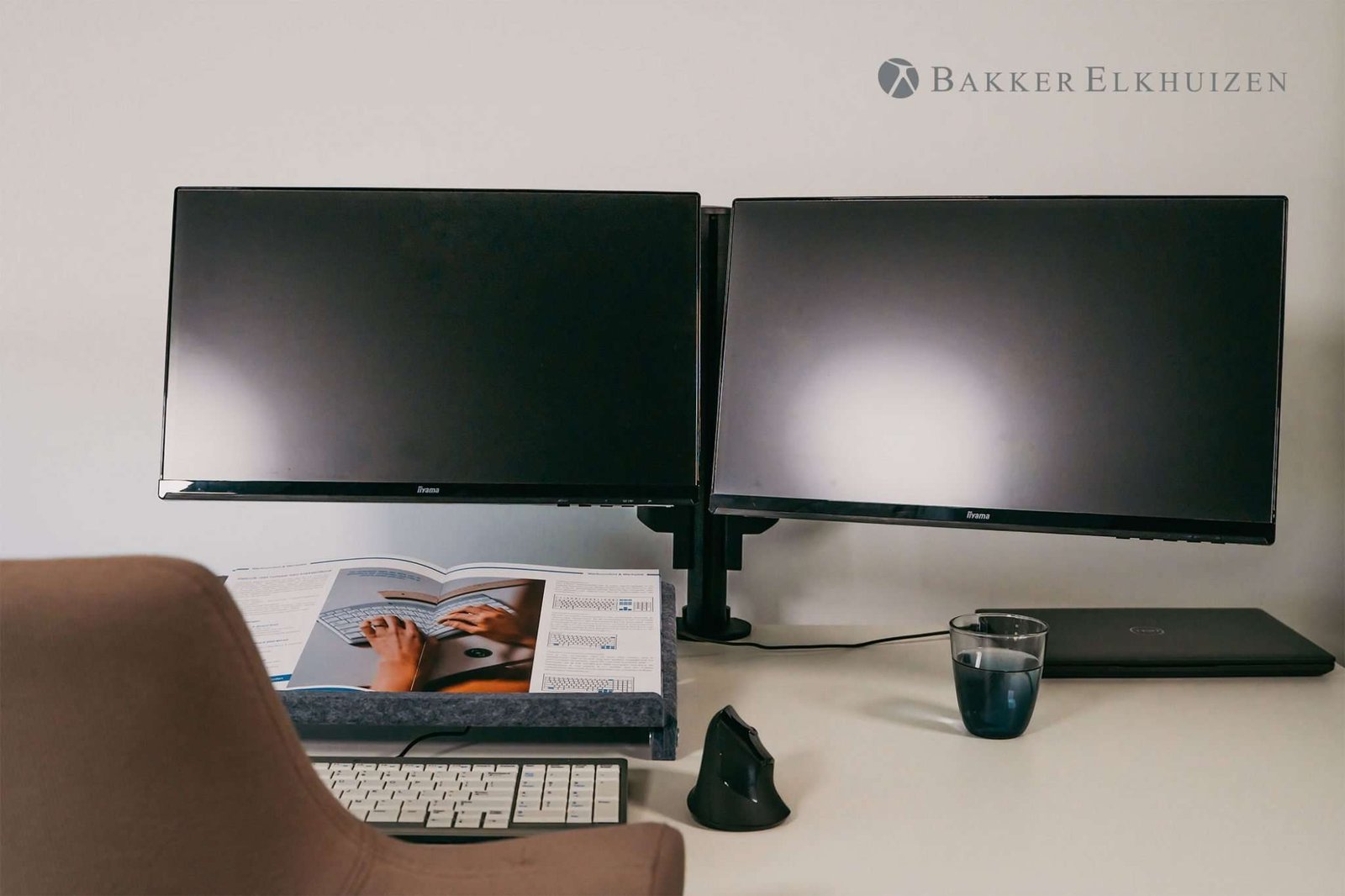 And those with standing desks? Well, there's a funny thing about standing desks – the perfect height of a monitor for sitting isn't quite the same as for standing. It's all to do with sit-bones and hip joints. I won't bore you with the math. Raising an electric desk to standing height and then moving into standing leaves you at a different position and angle to your screen than when you were sitting. So those little tweaks can mean the difference between leaning too far forwards or pulling down too much for typing. It's a little thing, but it can have a big impact, especially if you're going to spend several hours at a desk and you already have discomfort. It's worth it, trust me.
Is the Filex Galaxy Dual Monitor Arm easy to set up?
In a nutshell, no, not really! There's a downside though to these premium monitor arms, the initial setup takes some time, and the sheer number of different parts used to enable the different configurations can be bewildering, so be sure to a good reseller to get the right configuration.
Watch me take half an hour to set up the Filex Galaxy Dual Monitor Arm setup - in one minute!
My Filex Galaxy review took longer than most. At Posture Stars we only recommend equipment we're happy with and have fully tested ourselves. It took me a while to get ready for this review as you can see!
What does the Filex Galaxy Dual Monitor Arm look like?
The Filex Galaxy looks great, really good. I tried the silver, but it also comes in black or white. The build quality is second to none. Your office or house might decay over hundreds of years, but this monitor arm will still be standing!
Who should buy the Filex Galaxy Dual Monitor Arm?
The Filex Galaxy Dual Monitor Arm will suit medical, sales, and IT companies who have a facilities department who could rapidly configure and install the monitor arms for their user base.
The average home office user would find simpler, easier and more affordable monitor arms easily available. But for specialist, highly paid roles where the comfort of the user affects their high-cost output, the Filex Galaxy Dual Monitor Arm is a great fit.
You can find more details of how to configure and where to purchase here.
Filex Galaxy Review Rating
We award 5 stars in our Filex Galaxy Review – if you're just in the market for a quick and affordable solution there are simpler options available. However if you're looking for a super-adjustable, sturdy, premium dual monitor arm you'll struggle to find anything better than this!