Standivarius Laptop Ergo Kit
Transform your laptop and easily create an ergonomic workstation anywhere with this laptop stand, wired or wireless keyboard, and mouse. The kit comes as a complete package to help solve your laptop posture woes.
This has to be the number one fix for working at home with a laptop. By including a stand, keyboard and mouse in a easily-carried format, Standivarius have nailed it for those of you you need to set and up pack away easily without a monitor or heavy keyboard and mouse.
The stand, keyboard and mouse are all slim enough to easily fit back into your laptop back, reclaiming room, or just being ready to throw on your back a take to wherever you'll settle down next. And they're soooo light, yet somehow sturdy. It's a very impressive feat.
Standivarius Laptop Ergo Kit
Oryx Evo D Laptop Stand This is an ultra-light but strong foldable laptop stand. Adjustable to four height settings. Suitable for laptops up to 17". Has a handy inline copy holder for documents. Dimensions: 308mm x 206mm x 2.5mm (super-slim!)
This comfortable optical mouse has a rubberised scroll wheel and buttons, a clickable scroll wheel, and three-stage DPI selector to help you get your mouse-speed set perfectly. Dimensions: 66.5mm x 10.4mm x 35mm
Instantly connect up to three separate devices into a single USB port. Really handy! USB 2.0 male connector rotates 180 degrees. Dimensions 45mm x 45mm x 20mm
A compact slim-line USB keyboard with 76-key UK layout. USB with 1,5M lead. Dimensions: 238mm x 118mm x 18mm. Weight 288g.
This is an ultra-slim keyboard for mobile workers with a responsive key action and sleek aluminium casing. It looks great! The UK key layout includes hot-keys for internet, email, and audio with LED indicators for caps, battery and recharge status. Supplied with charging lead, micro USB receiver and magnetic tilt-strip. Dimensions: 308mm x 112mm x 8mm. Weight 270g.
Check out our in-depth review here. We award the Standivarius Laptop Ergo Kit 90%.
We put every Posture Stars Tried & Tested product through our rigorous testing process.
Then, and only then, do we award a rating and offer it for you to buy.
If we don't like a product or don't think it will help, we say so!
So you can be sure we only recommend the best posture products.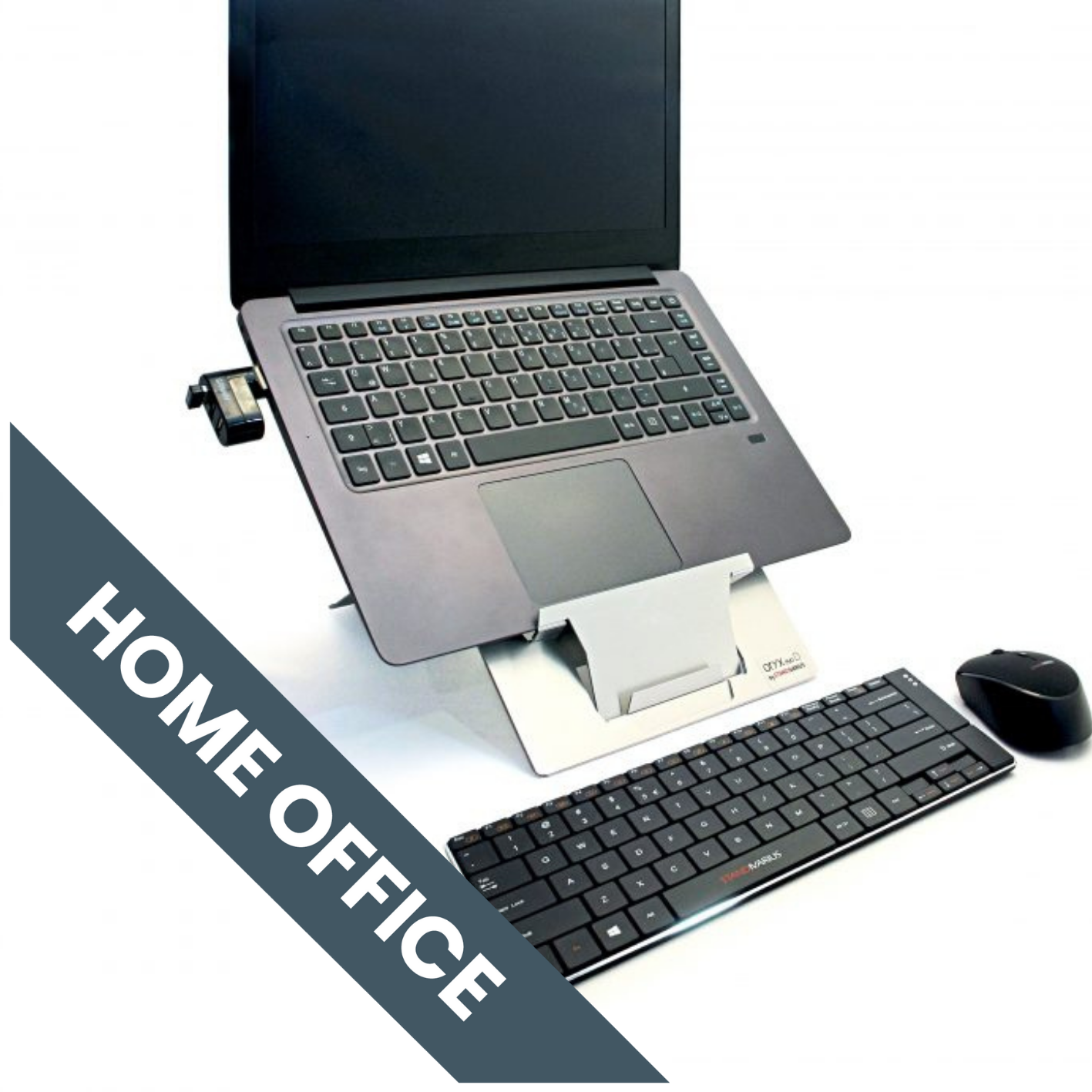 Standivarius Laptop Ergo Kit