Good Desk Posture Made Easy
THIS DESK POSTURE COURSE INCLUDES:
Basic desk setup. Learn how to adjust and position your workstation to perfection. It's the little changes in your chair, desk, monitor and keyboard/mouse that make the BIG differences to how you feel while you work, and how good you feel at the end of the day!
How to sit well. I know that doesn't sound fascinating, but trust me, you'll be gobsmacked at how easy it is to sit in a much better position. You just need a little nudge to be shown how! Learning how to sit well with this desk posture course makes all the difference to how you sit.
How to be aware of your posture. It's all very well sitting well, but if you forget, then you've already lost the battle. This desk posture course will finally show you how to remember!
And finally posture awareness while you type. This is where most people struggle. Learn how to be super-comfy and type, all at the same time. Easy!
You'll learn to overcome all of those problems and end your day feeling great!
Go to the Good Desk Posture Made Easy course now to see the full contents and reviews.
Effective and Easy Desk Posture Course
Our easy-to-follow desk posture course, "Good Desk Posture Made Easy" shows you in simple steps how to get your posture and your desk working together in harmony.
Learn how to get your chair, desk, keyboard, mouse and monitor set optimally for yourself, and find out how to sit perfectly so you can end the day without those aches and pains.
Follow the course at your own pace and enjoy feeling comfortable at last. This desk posture course is also used by companies to train their staff to have less discomfort, so you know you're in good hands.
The course comes with lifetime access and a full no-quibble 30 day money back guarantee.
This course is an easy way to improve your posture as part of our Ways to Fix Posture Working from Home series.
It's perfect to get you ready for our flagship course Posture Mindfulness which shows you how to stay fully aware of your posture all day long – an easy win.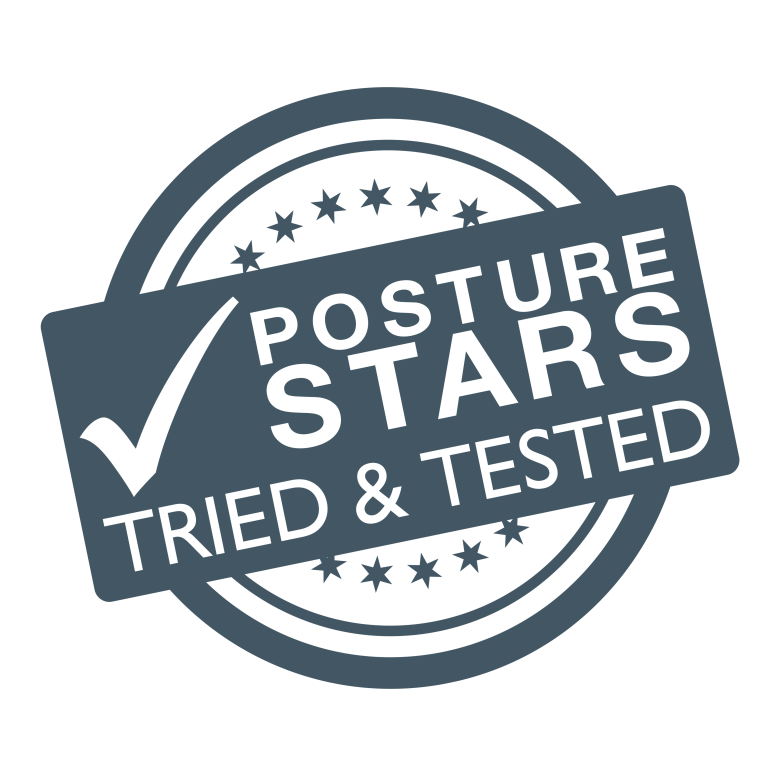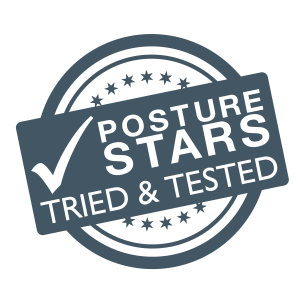 We put every Posture Stars Tried & Tested product through our rigorous testing process.
Then, and only then, do we award a rating and offer it for you to buy.
If we don't like a product or don't think it will help, we say so!
So you can be sure we only recommend the best posture products.
Good Desk Posture Made Easy