Kensington Anti Fatigue Floor Mat
The Kensington Anti Fatigue Floor Mat has been designed to provide better weight distribution, aiming to reduce contact stress on the feet, reducing fatigue and stimulating blood circulation.
The patented rubberised-gel foam resists tearing, and is easy to clean with a waterproof and oil-resistant surface. It survived a hot cup of tea in our non-improvised test too…
It's built to have enhanced shock absorption to ensure it won't break down or compress over time.
The high-traction 17mm thick anti-slip surface is certified by the NFSI to reduce slipping risks and to stay in place, so it shouldn't start creeping across your floor. Unless it's haunted, in which case you can return it using the supplied one-year warranty.
It has an 18 degree ADA-compliant bevelled edge, won't roll-up, is trip resistant, and your chair can roll on and off with ease.
The Kensington Anti Fatigue Floor Mat is non-toxic and flame-resistant, as well as being vinyl and BPA free, so it fulfils stricter environmental requirements than most traditional polyurethane foam mats. This makes for a healthier work environment.
It comes shipped flat to prevent any unwanted creases or curled edges. Our mat was packaged very well indeed.
Having used this mat extensively, we can highly recommend it. Read our in-depth Kensington Anti Fatigue Mat review here. We award the Kensington Anti Fatigue Mat 88%
This Kensington Anti Fatigue Floor Mat is ideal if you've switched to using a standing desk. It's sturdy material makes standing much more comfortable, taking some of the pain out of standing for longer periods of time.
And being made by Kensington, you know it's a hardwearing and reliable product.
There are more affordable mats out there, but who knows what they're made of!
We like this one because it gets the job done. Just like you want to!
Links in this article may earn us a few pennies, but we never ever recommend something we don't love.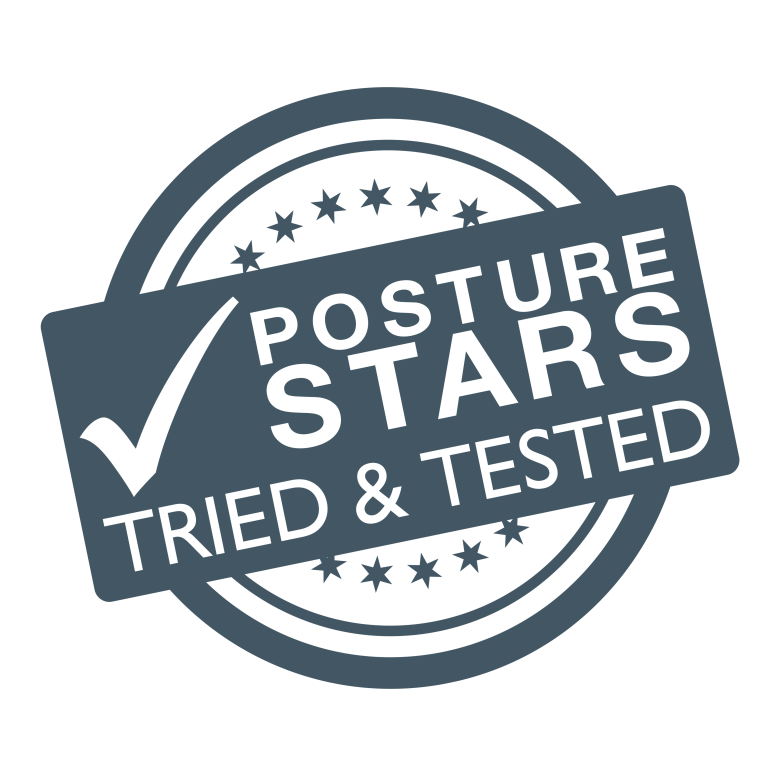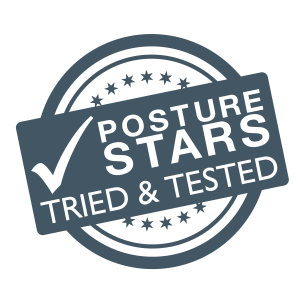 We put every Posture Stars Tried & Tested product through our rigorous testing process.
Then, and only then, do we award a rating and offer it for you to buy.
If we don't like a product or don't think it will help, we say so!
So you can be sure we only recommend the best posture products.