You can use the Kensington Laptop Riser to power your smartphone with a dedicated wireless charging pad that is always on if plugged in. Just set your compatible mobile phone on the base of the stand and watch as it charges. Simple.
As part of the Kensington Smart Fit range, it allows you to select your personal height setting using the included color-coded fitting chart. You can set the riser to your own personalised height
By raising or lowering the platform to your best height, you can place the laptop screen at eye level. This is really useful for reducing or easing neck and back discomfort while you work at home.
Allows you to mount a compatible Kensington universal docking station under the platform, which is ideal for desktops with limited space.
The clever system under the top helps you to route cords in a clutter-free way, so your desk can look smart and have more space.
The top is also cleverly angled so any laptop up to 15.6"and 7.7 lbs. is cradled in stability on the platform
You can add a ClickSafe® or MicroSaver® lock to either the right or left leg of the stand to lock it down and keep the riser safe from theft
Qi Inductive Charging technology lets you wirelessly power a compatible phone simply by placing it on the charging pad
SmartFit® System allows you to find your personal comfort color for optimal ergonomics
4 available height settings
Zero footprint mounting allows you to mount a compatible Kensington universal dock under the laptop platform
Cable management under the laptop platform helps neatly route cords
Anti-skid pads keep laptop firmly in place
Kensington Security Slot available on both right and left legs
Compatible with laptops up to 15.6" and 7.7 lbs.
Check out our in-depth review of the Kensington Laptop Riser here. We award it a very satisfying 91%
This Kensington Laptop Riser has it all!
It's height-adjustable.
It has room for a docking station (for plugging in your laptop and accessories, not included).
It has a cable management system under the top, and a slot for a lock (not included).
It even has wireless charging for your mobile phone, and if your phone isn't wireless yet, you can bet your next one will be.
And it's super lightweight and portable too.
Links in this article may earn us a few pennies, but we never ever recommend something we don't love.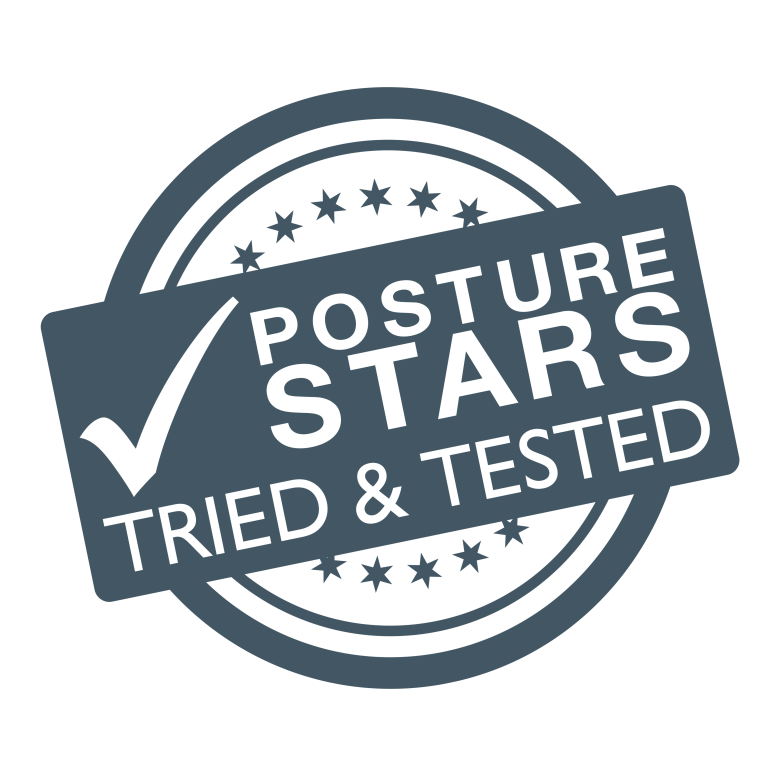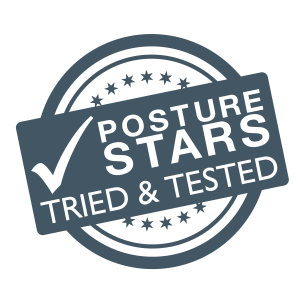 We put every Posture Stars Tried & Tested product through our rigorous testing process.
Then, and only then, do we award a rating and offer it for you to buy.
If we don't like a product or don't think it will help, we say so!
So you can be sure we only recommend the best posture products.