Kensington Smart Fit Monitor Stand
The Kensington Smart Fit Monitor Stand has adjustable snap-in risers providing 3 height options to match to your ideal screen height.
By setting your monitor at the proper height that's in line with your eyes, you can lower the chances you will suffer from aches and pain after spending long hours on the computer.
The base of the stand is large enough to fit a wide variety of standard and widescreen monitors up to 18kg. with a screen size of up to 27 inches. To be fair, our 31.5" monitor was fine, so Kensington are being conservative with their specs. As usual, Kensington provide a sturdy, quality product.
An added bonus is the extra desk space. There's 52cm of space in width underneath the stand as it's extra wide. So it can be used to store a full-size keyboard, accessories or papers, allowing you to maximize your desktop space
SmartFit® System lets you adjust monitor height to your personal comfort colour, by snapping risers into place
Monitor height matches SmartFit® personal comfort colours. Risers snap into place to adjust height to one of three vertical settings: 3″, 4.5″, 6″.
Stand positions monitor in line with your eyes to help reduce eye and neck strain
Extra-wide universal platform design fits any monitor up to 27″ and 18kg.
62" clearance between the legs under the stand provides enough storage space for a full-size keyboard
Check out our in-depth review of the Kensington Smart Fit Monitor Stand. We award it an excellent 93%
This simple and elegant Kensington Smart Fit Monitor Stand is a great way to get your monitor or laptop screen to a good height.
Primarily made for monitors, this takes up to a 27″ monitor according to the specs, but was equally happy with our 31.5″ 1440p office monitor. If you have a large monitor the stand is 60cm wide and 30cm front-to-back, so check your monitor feet will fit and you're good to go.
With many of us now finding ourselves working from home, getting the right height for your screen is important. Getting it wrong will leave you sore and tired at the end of the day. This one helps by having adjustable leg inserts, giving you a range of 4.5cm to 11.5cm in height range – perfect for most situations.
We've had one in use for the last six months, with twice-weekly moves between rooms, and it's still as sturdy as ever and looking like new, so rest assured it's a sturdy piece of kit.
It would be at home on a standing or sitting desk, to suit your own setup.
Links in this article may earn us a few pennies, but we never ever recommend something we don't love.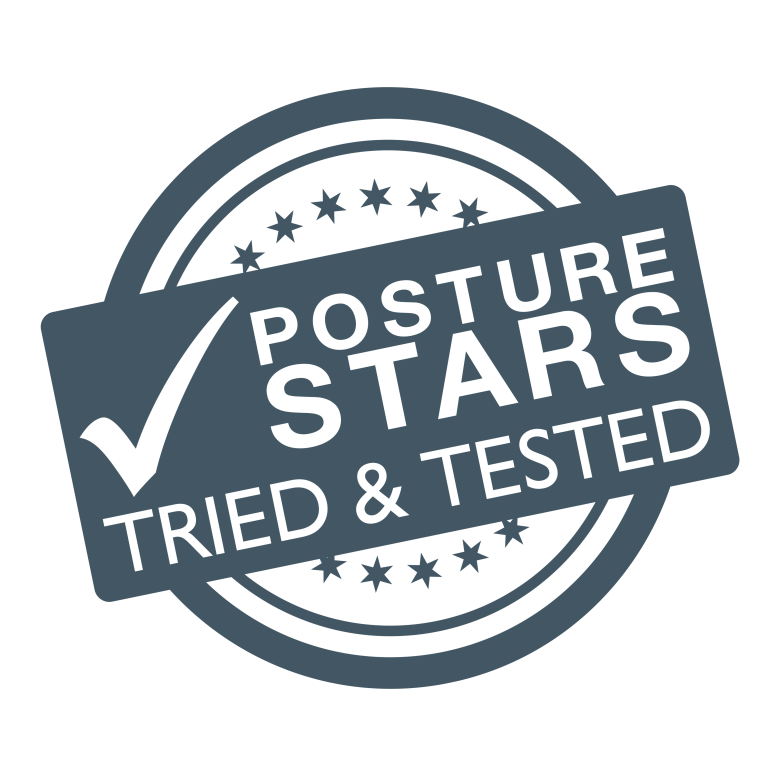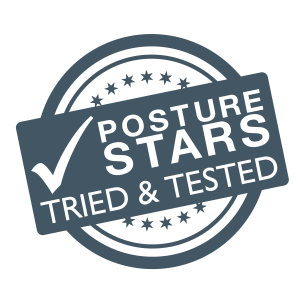 We put every Posture Stars Tried & Tested product through our rigorous testing process.
Then, and only then, do we award a rating and offer it for you to buy.
If we don't like a product or don't think it will help, we say so!
So you can be sure we only recommend the best posture products.