Have you got dad bod posture? Or maybe it's not you you're worried about, maybe your fella has a touch of the 'ole dad bod.
It's not a good look, but fear not, help is at hand. And by far the easiest way to look less like an out-of-shape dad is to improve your posture.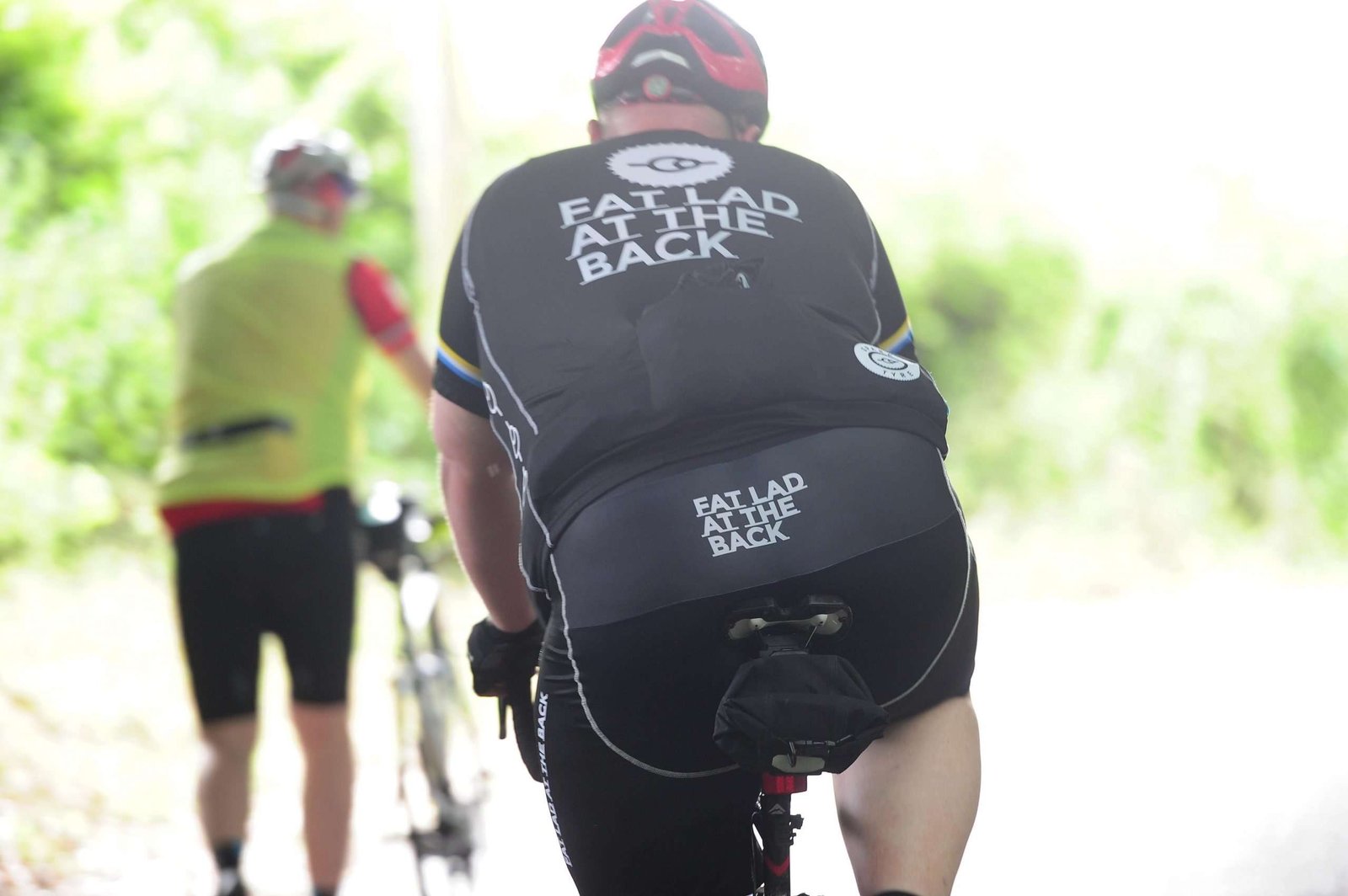 Why do we get dad bod?
I want to say, dad bod is a real thing. If you've had kids, your testosterone levels can plummet, which doesn't help. But what plummets more is your time to look after yourself.
Even trying to fit exercise in at home is tough, because you lose the room you might have had to exercise, and your kids are in danger from the exercise equipment. That's even if they'll let you get anywhere near it without climbing up your leg or hanging off you!
The fittest of men can end up with dad bod, before they know it. Priorities change, time becomes short, and the needs of the family take over.
There are some easy fixes, and some tough fixes. So let's take a look at them, in order of difficulty.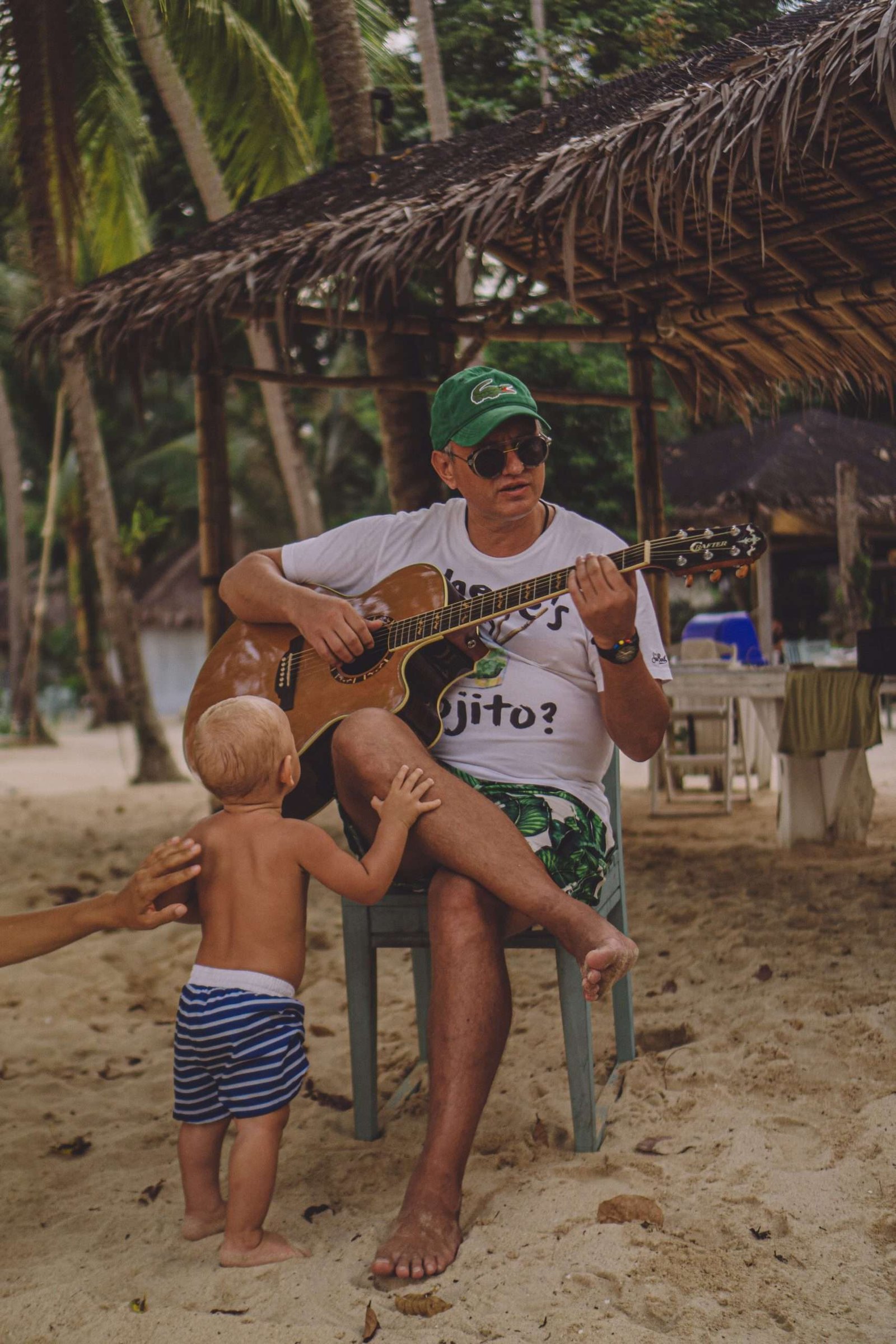 How to fix dad bod posture.
Your clothes. Wear good fitting clothes, or even have them tailored to fit you. An alteration service is easy to use and won't cost the bank. Having loose or saggy clothes will only accentuate your dad bod, so this is the easiest fix.
Wear dark-coloured, flattering jeans or pants, and again, make sure they fit well.
Add a jacket, in dark colours again, and make sure it's light and not bulky.
Start working out (I told you this would get harder!) Try building in some form of weightlifting into your day. Dumbbell squats, and deadlifts are a good way to build core strength, and pull in your tummy. The extra muscle you build will help burn off fat, and this benefit runs throughout the day – weight loss for free! Push-ups, sit-ups, plank, wall-squats – these are all free, take hardly any time, and can be done in the comfort of your own home.
Getting fit will help your dad bod
5. Add in some HIIT training. I have to say I'm a sucker for seven minutes with Ingrid. I can't keep up but it's very inspiring.
6. Eat well. I mean well as in good, not well as in lots! Ditch the pizza and convenience food and treat yourself to some real home-cooked food. You'll look and feel better for it, and let's face it, hiding in the kitchen is a great way to get some time to yourself, which all dads need! Cooking dinner for your family is going to win you some serious bonus points, and mum is going to feel a lot less tired and a lot more grateful at the end of the day. Which can only be a bonus, if you know what I mean 😊
7. Take on our 5 Keys to Good Posture – it's all the same at the end of day. You can be a dad, a mum, an oldie and goldie, or just a kid. Getting on top of your posture takes a unified approach, and it's all here for you to try.
A final note on dad bod posture…
It's not really your fault you ended up with dad bod. You cared for the people around you. understandably, you put them before your own health and fitness. You ate when you could, and maybe drank a little beer to deal with the stress. And you are only doing your best. No-one can take that from you.
But you're here because you've realised it's time to ditch the dad bod!
The good news is you've still got some of that fitness left inside. It just needs revving up, and little TLC, and a pinch of hard work. The only stopping you really is you. So go for it!
Bye for now,
James.